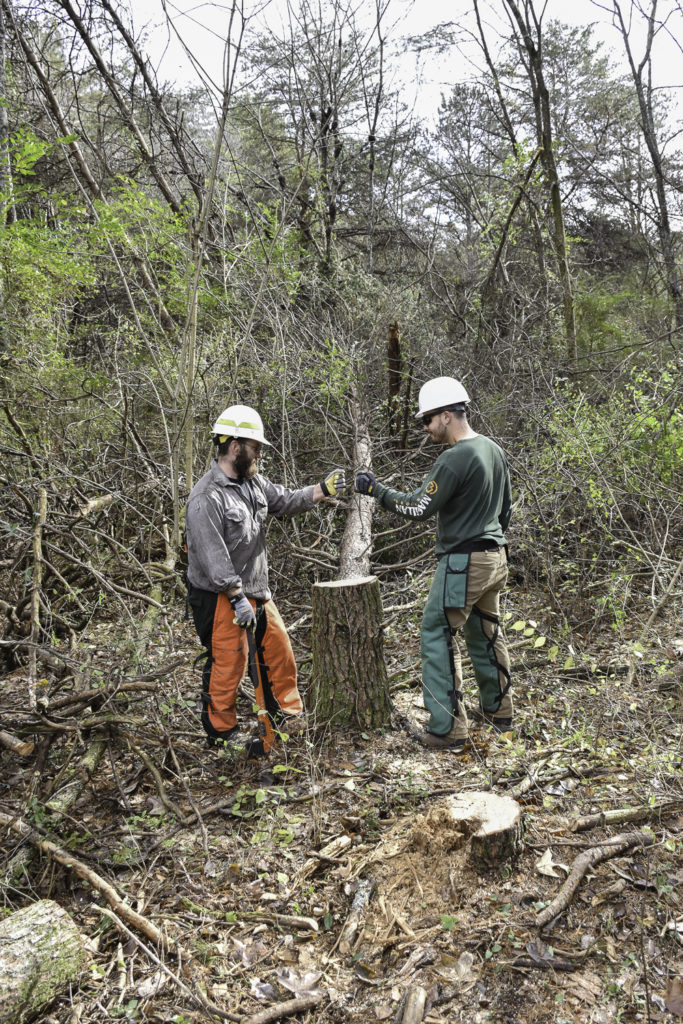 Over half of Tennessee's land is forest, creating significant acreage that requires strategic care and management. These forests provide vital resources for industry, wildlife habitat, outdoor recreation, and air and water quality. They also need protection from invasive species, urban sprawl, and improper logging practices.
UT Extension works to bring you best practices to help make Tennessee's forests healthy and sustainable and to ensure that these valuable resources are thriving for generations to come. Explore this page for information on successfully managing your forest resources.
Forestry Extension Contacts
Dr. Wayne Clatterbuck, Professor
865-974-7990
wclatterbuck@utk.edu
Chris Graves, Extension Specialist
865-974-1568
cagraves@utk.edu
Dr. David Mercker, Extension Specialist
731-425-4703
dcmercker@utk.edu
Tennessee White Oak Initiative
The Tennessee White Oak Initiative is a joint project of the Tennessee Division of Forestry, the Tennessee Forestry Association and University of Tennessee Extension to promote white oak reforestation. The first phase of the project includes acorn collection, education, and seedling production for planting.
Publications
Trees for Tennessee Landscapes Publications
Professional Hardwood Notes
Forestry Publications