The School of Natural Resources is proud to work with an advisory board. The board serves the department by:
Providing the school director and faculty advice and counsel related to forestry, wildlife, and fisheries issues.
Providing leadership in developing natural resources through the University of Tennessee.
Increasing communication between public and private agencies, industry, groups and the University of Tennessee Institute of Agriculture.
View the Advisory Board of Friends Charter.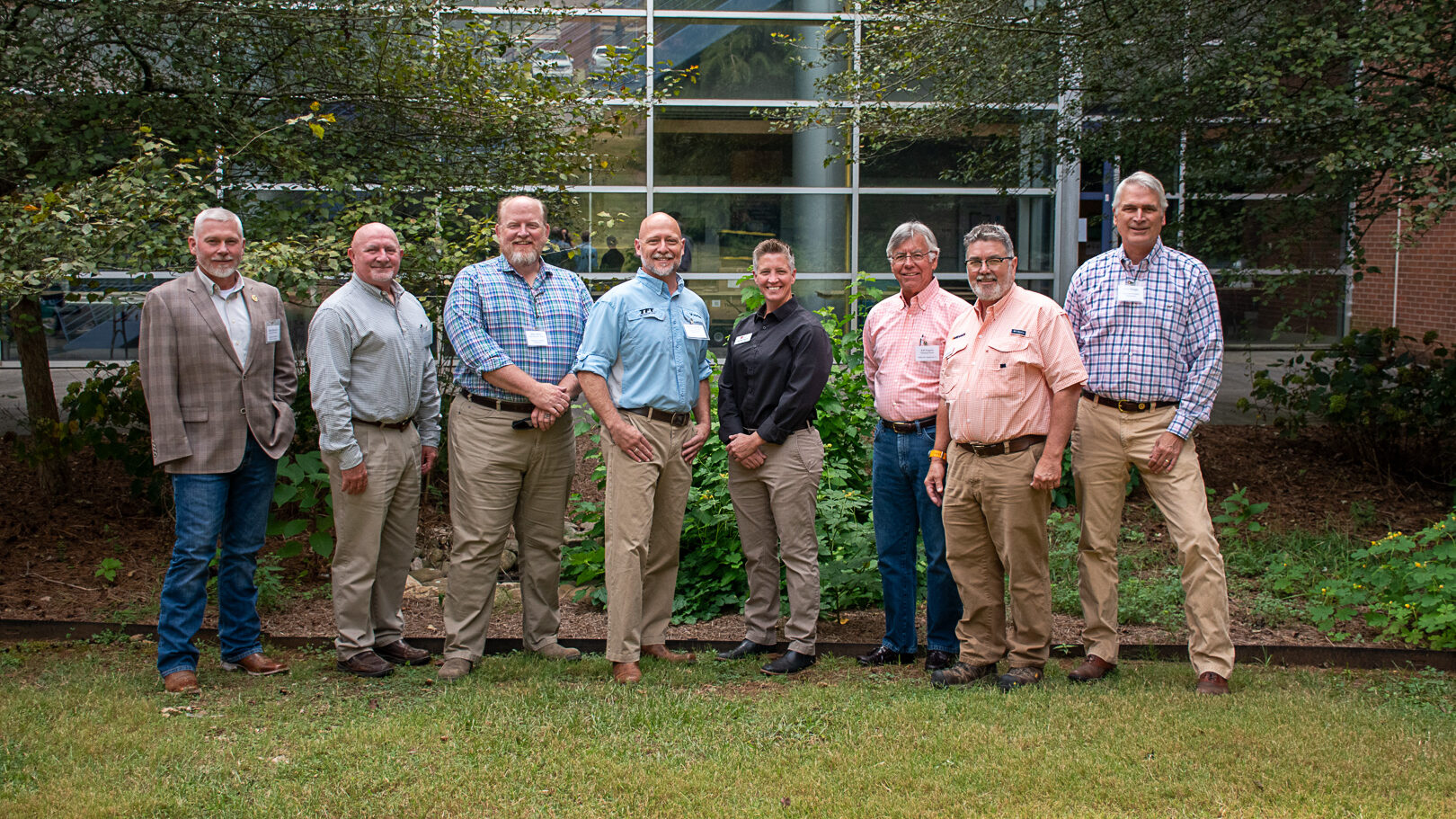 2023-2024 Advisory Board Members
David Arnold
State Forester & Assistant Commissioner
Tennessee Department of Agriculture
Division of Forestry
Mike Butler
Chief Executive Officer
Tennessee Wildlife Federation
Candace Dinwiddie
Executive Director
TN Forestry Association
Edgar Faust
Managing Partner
Emory River Land Company
Matt Holt
Director of Continuous Improvement & Optimization
Roseburg Forest Products
Kevin P. Hoyt
Research Center Director
Forest Resources Research & Education Center
Steven Huff
TN Farm Bureau
Regional Field Service Director
Jeffery A. Jones
Circle J Tree Farm
Jason Lupardus
Chief Operating Officer
Union Sportsmen's Alliance
Jason Maxedon
Executive Director
Tennessee Wildlife Resources Agency
Jeffrey M. Siegrist
Managing Partner
Jeffrey M. Siegrist & Company
Peggy W. Shute
Assistant Field Supervisor-Retired
U.S. Fish & Wildlife Service
Bill Williams
President
Rhyne Lumber Company
Cindy Williams
Program Supervisor – Fisheries SE Region
U.S. Fish & Wildlife Service, Department of the Interior