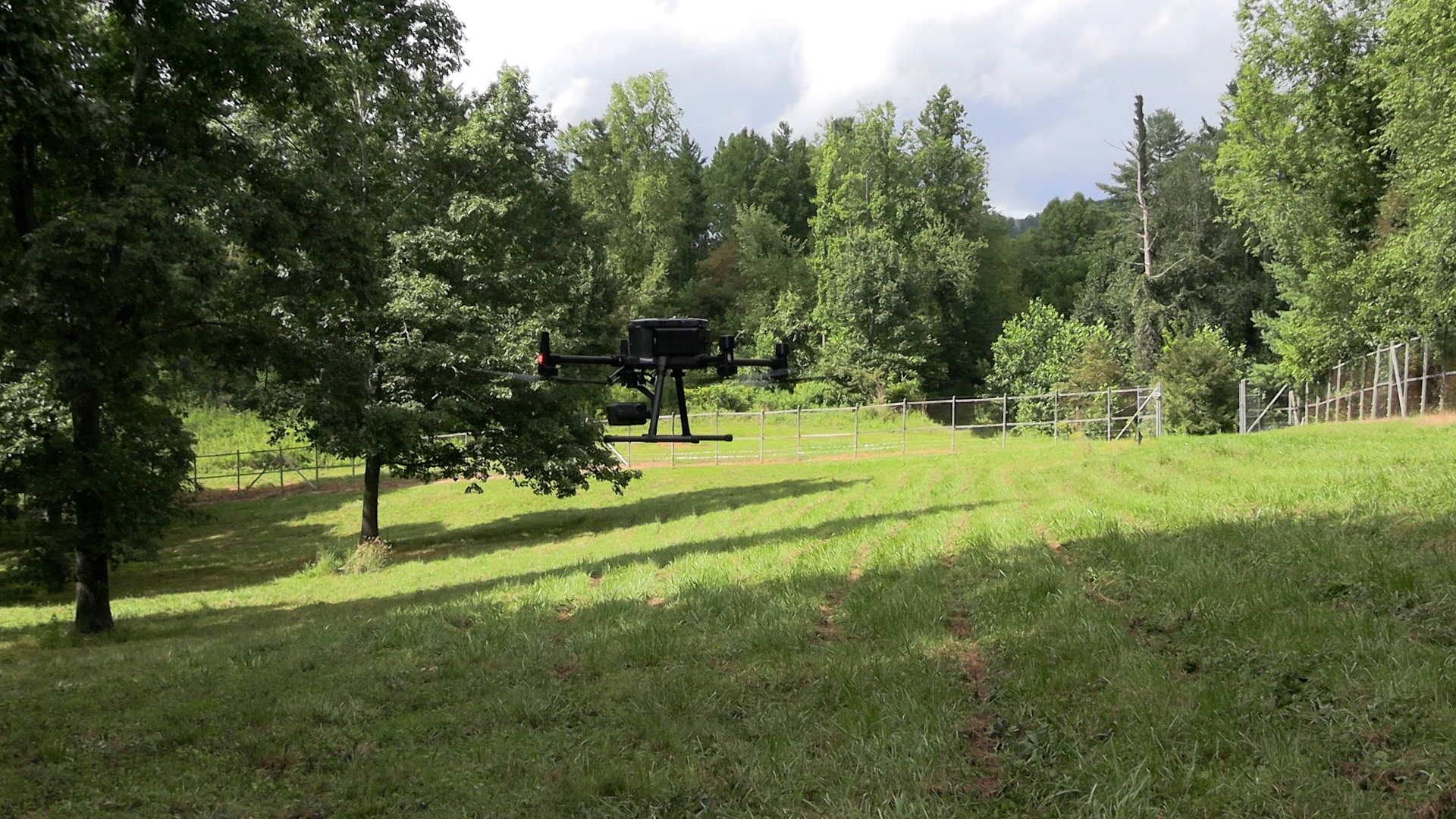 The UT Tree Improvement Program tested out its new drone at its Watauga Northern Red Oak Seed Orchard in August.
"We're doing our typical seed surveys to see how many acorns we have, and we generally do that with binoculars, but these trees have gotten so big it's really difficult," Ami Sharp, Tree Improvement Program research associate, said. "We're seeing if the drones are capable of seeing the acorns for us."
Sharp and Research Associate Allison Mains took a training class on flying the drone. Sharp said, "It's sort of like playing a little video game, especially in the class. We were on simulators. They really did train us with like the muscle memory and all that." It took about a year of training and logistics before the program received its own drone.
Sharp hopes the new technology will make it easier to collect data from each seed orchard. "I have in mind getting tree heights more easily. We have a pretty nice laser, but sometimes if you're on the interior of an existing forest, it's difficult or impossible to get tree heights. Also, mapping would be great if it can assist us with mapping," Sharp said. "I think the data that we could get with that we just might not even know about yet. I think the sky's the limit."
The Tree Improvement Program started in 1959 as a research program in the Tennessee Agricultural Experiment Station. It aims to improve the productivity and health of Tennessee forested lands through the planting of high-quality, genetically improved seedlings by Tennessee landowners. The program boasts seed orchards in east, middle and west Tennessee.