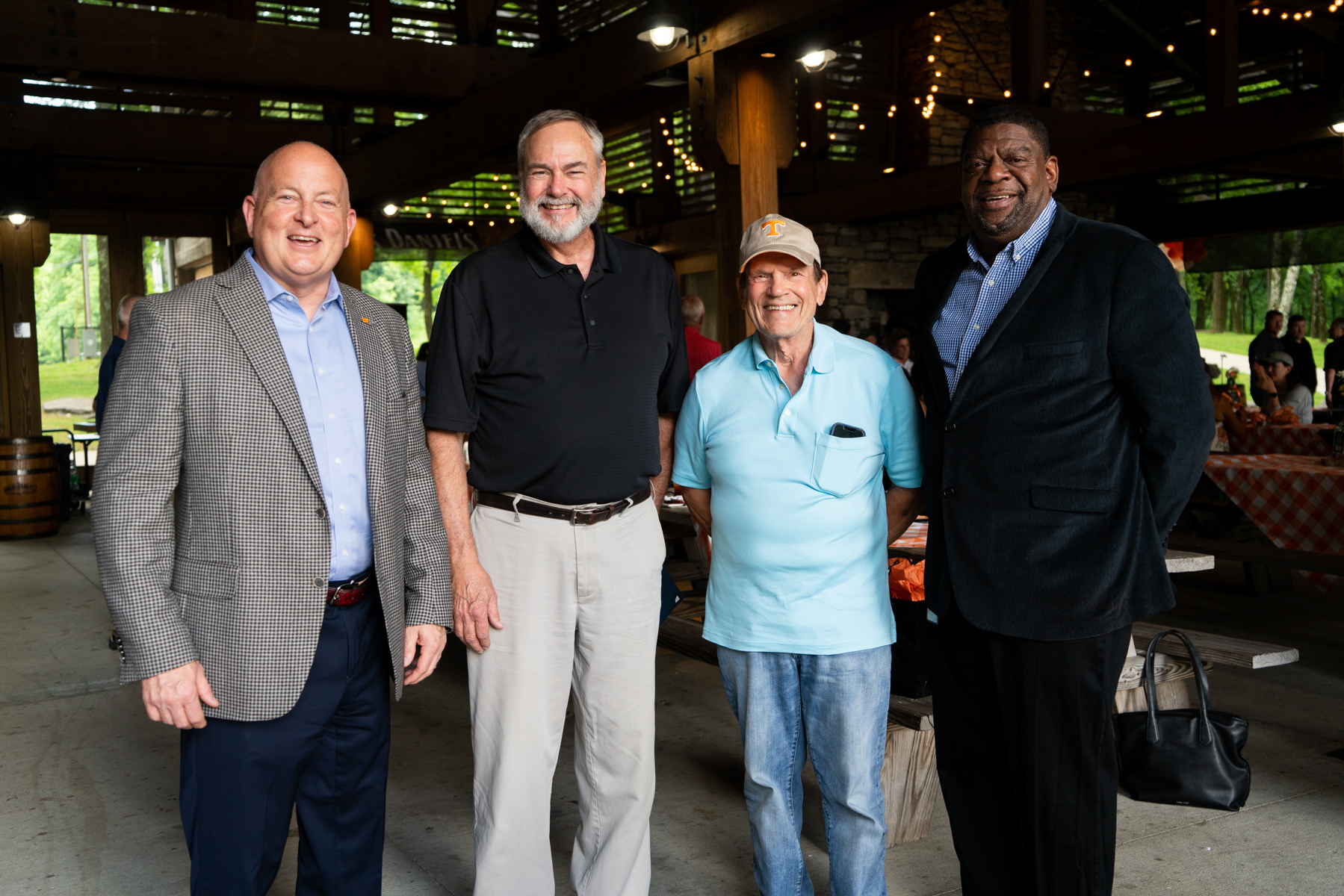 Lynchburg, Tenn. –This year marks 25 years since the UT Tree Improvement Program and the Jack Daniel Distillery began a partnership to grow trees for reforestation. Last Thursday dozens of people gathered in Lynchburg to celebrate the milestone.
The event recognized UT-TIP Director and Professor Scott Schlarbaum for his years of leadership and service to the program and its partnership with the distillery.
Jack Daniel Distillery General Manager Melvin Keebler shared the impact the program and partnership has made on the distillery, state and beyond. "It's not just about our barrel-making. It's about forestry throughout the southeast and making sure that we have the right species that can then go into nurseries that can then be planted and they are the best ones," Keebler said.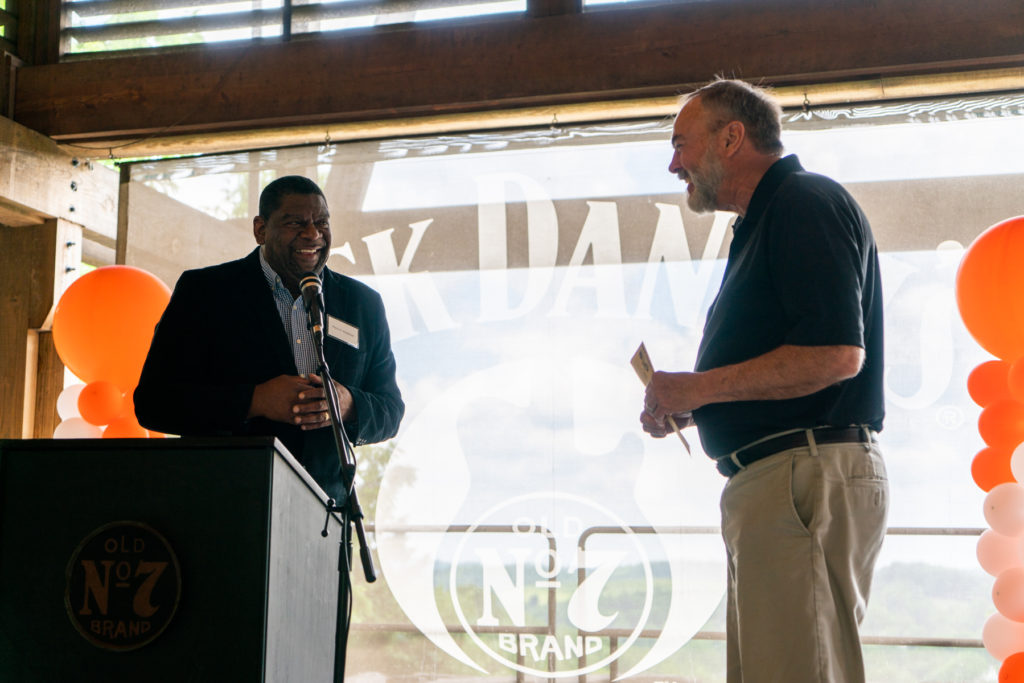 In 1998, Schlarbaum met with distillery leaders about the sugar maple inventory used in the whiskey-making process. The program started growing sugar maple and white oak seed orchards on distillery property. Fast forward to 2023, and 10 types of seed orchards live on the land including black walnut, butternut, water oak, willow oak, swamp white oak, chinkapin oak, chestnut oak and overcup oak.
Schlarbaum said "Sure, we're working with some of the trees they use like sugar maple here at Jack Daniel's, making Tennessee whiskey, and oak barrels that all the distilleries use, but look at all these other species. They're not used by the distillery. The distillery had the land. The distillery had the willpower to say we're going to do this, and we're going to make a contribution to Tennessee natural resources."
UT Extension Agent and Moore County Director Larry Moorehead was also honored at the event for his 46 years of service to agriculture and forestry efforts in middle Tennessee. He and Schlarbaum received certificates honoring their years of leadership.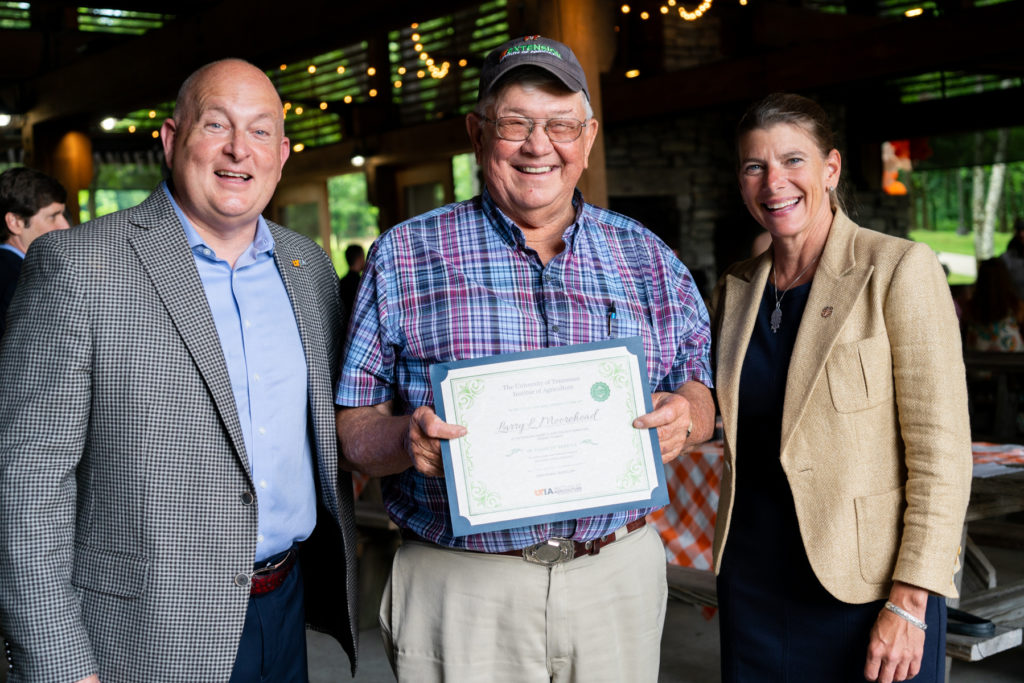 The Tree Improvement Program started in 1959 as a research program in the Tennessee Agricultural Experiment Station. It aims to improve the productivity and health of Tennessee forested lands through the planting of high-quality, genetically improved seedlings by Tennessee landowners. The program boasts seed orchards in east, middle and west Tennessee.