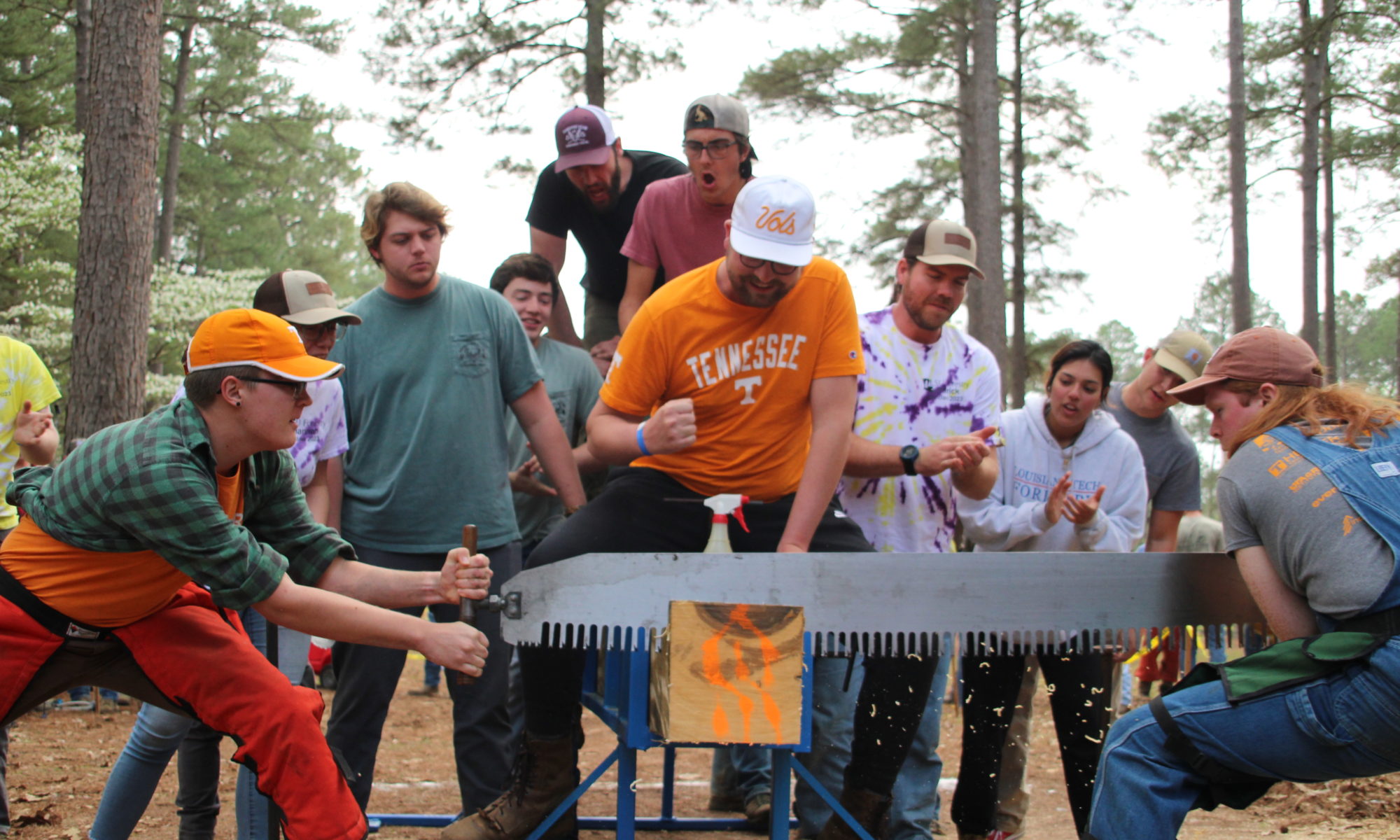 The UT Student Chapter of American Foresters competed in the 64th Association of Southern Forestry Clubs Conclave in Ruston, La., earlier this month.
They placed fourth in men's bowsaw, sixth in pole classification and pole fell and seventh in wood technology and axe throw out of 13 schools. The UT team competed in six of eight technical events and nine of 15 physical events.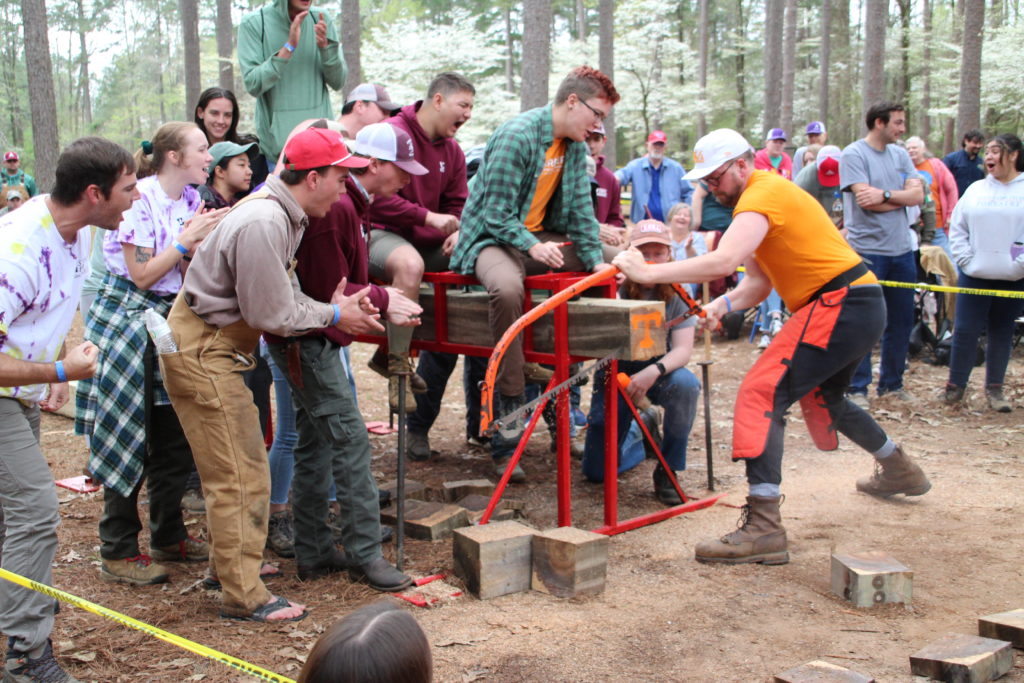 Forestry Club President Kyle Hanners and members Mike Radford and Alex Stone traveled with Club Advisor Dr. David Buckley to the Conclave.
"The UT students represented their organization and school very well through their determination to compete in as many physical and technical events as possible," Dr. Buckley said. "We all enjoyed the hospitality extended by the Louisiana Tech students."