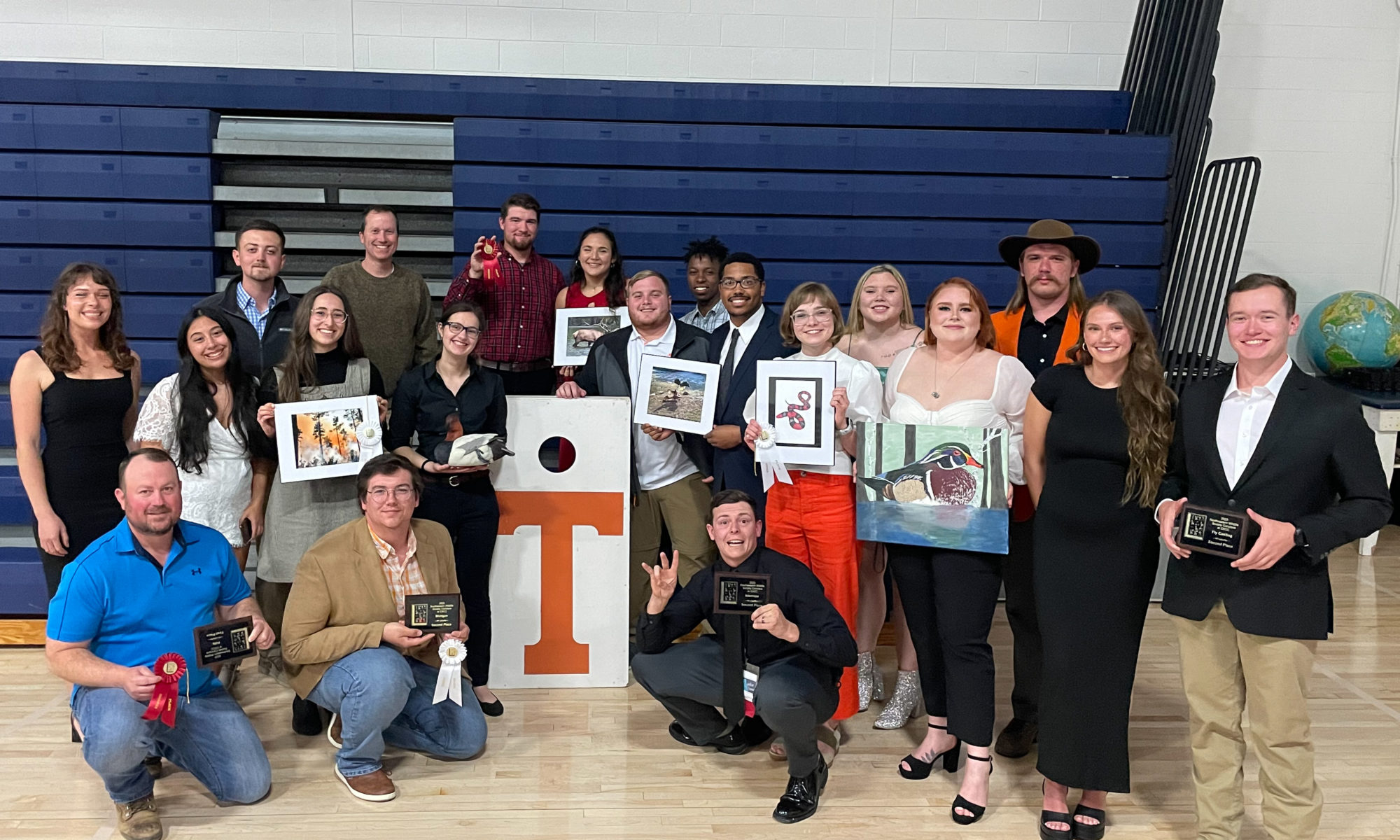 Members of the UTK Wildlife and Fisheries Society placed in several competitions including third place overall at this year's Conclave in Cleveland, Tenn.
The Conclave took place from March 16-28 at Cleveland State Community College with 18 school represented and more than 300 students.
The competitive events ranged from shooting to photography to running an obstacle course.
Individual placements:
Donald Tucker: first in rifle
Alec Nance: second in shotgun
Jimmy Collins: second in flycasting
Devin Hevener: second in law enforcement interview
Phil Underwood: second in waterfowl calls
Donald Tucker: second in turkey calls
Alec Nance: third in cervid cells
Brianna Saylor: third in drawing
Brianna Saylor: third in landscape photography
"I, 100%, plan on competing again next year," WFS Secretary Ashlyn Smith said. "It was a great opportunity to network among students from other southeastern schools and to get closer with members of our own chapter. The weather didn't really cooperate with us, but everyone there was flexible and upheld great attitudes."
Smith added many of the members were first-time participants, and they hope to be a more formidable opponent at next year's Conclave at Murray State University in Kentucky.
Nineteen members traveled to the Conclave, including one graduate student. Club advisor Chris Graves also attended.