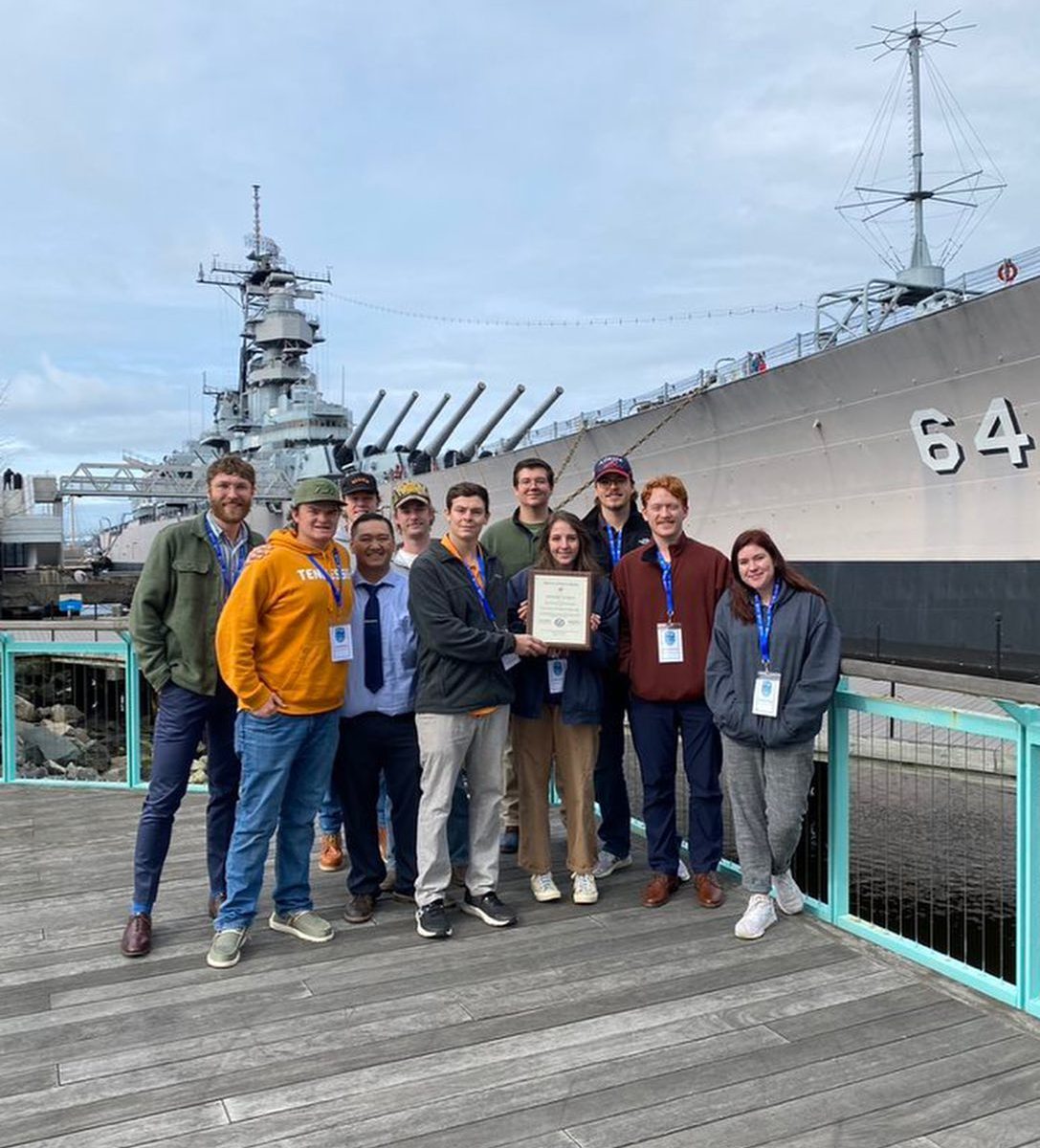 NORFOLK, Va. – A group of UTK Wildlife and Fisheries Society students received the Best Student Subunit Award at the annual conference for the Southern Division of American Fisheries Society.
The conference took place in Norfolk, Va., from February 1-5. Ten society members from UT participated in fisheries workshops, presentations, formals and meetings. They also met with fisheries professionals and sponsors to learn about their day-to-day work and get a better idea of what they want to do after graduating.
The 2024 conference will be held in Chattanooga, Tenn.