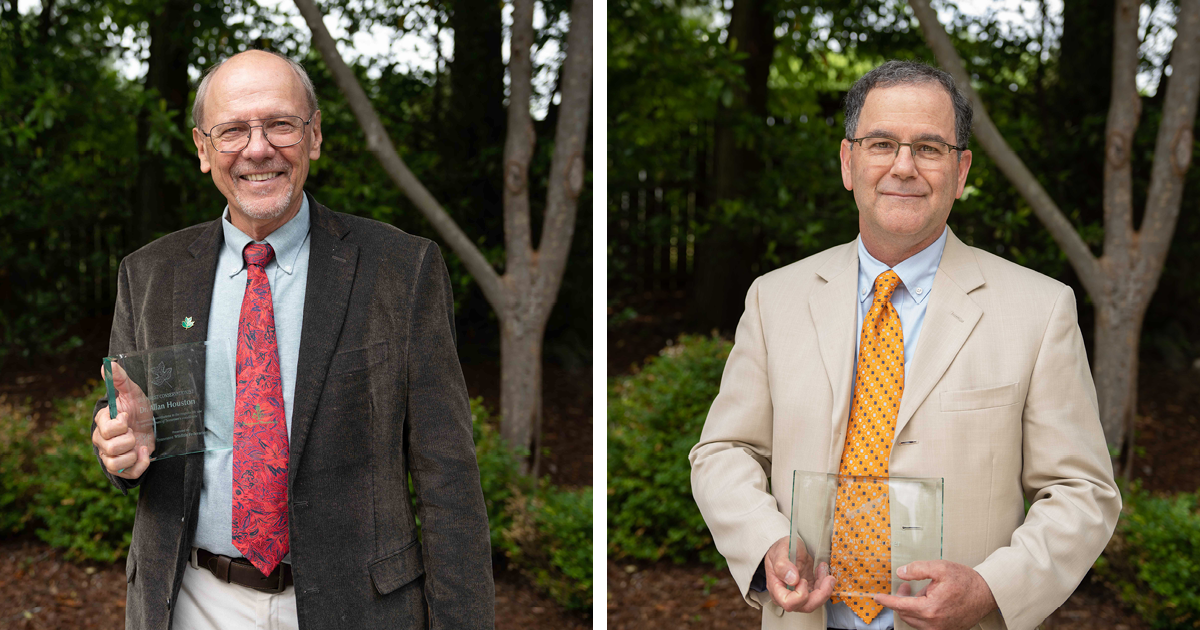 The Tennessee Wildlife Federation honored Drs. Allan Houston and David Mercker during its 58th annual Conservation Achievement Awards.
Mercker was named the 2023 Conservation Communicator of the Year for his dedication to forestry and woodland conservation through the creation of education and advocacy initiatives for communities across Tennessee. Houston was named the 2023 Forest Conservationist of the Year for his extensive research achievements in the areas of reforestation, forestry management, woodland development, wildlife preservation and more.
They received the awards at the ceremony in Nashville, Tennessee. Mercker and Houston were among over a dozen recipients throughout the state who were honored for their contributions to forestry, wildlife and natural resource management.
The awards celebrate people and companies across Tennessee who work to conserve wildlife and wild places. TWF gave out 17 awards to conservation professionals and businesses.
You can find the full list of recipients on its website.